The village of Galtellì, Sardinia, is launching the second edition of its international prose contest dedicated to the great Sardinian writer Grazia Deledda, winner of the Nobel Prize for Literature in 1926, who set her masterpiece Canne al Vento, or Reeds in the Wind, right in Galtellì.
The top five selected writers, plus two selected writers for the sardinian language category, will be invited to Sardinia for award ceremony from 23 to 25 June 2017. The final winner will be announced during the ceremony. Galtellì intends to publish a collection of the best pieces (the final structure of the book will depend on the writings received).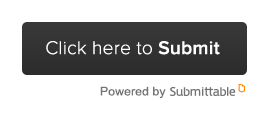 Guidelines for submissions to The Galtellì Literary Prize 2017
The novel selected to inspire and stimulate writers is Canne al Vento. Submissions should reflect or echo the issues that preoccupied Grazia Deledda's writing, such as identity, class and religion.
The deadline for submissions is 15 April 2017.
The short list will be officially announced on 20 May 2017.
Prizes:
1st place wins 1,000 euros, travel to (up to 1,000 euros*), accommodation in Sardinia and publication;
2nd, 3rd, 4th and 5th places win travel to (up to 1,000 euros*), accommodation in Sardinia and publication.
1st place for the category writers in sardinian language wins 1,000 euros, travel to (up to 300 euros*), accomodation in Sardinia and publication.
2nd place for the category writers in sardinian language wins travel to (up to 300 euros*), accomodation in Sardinia and publication.
One unpublished submission per writer. The applicants must write a cover letter explaining why they believe their piece dovetails with Grazia Deledda's work.
Maximum number of words per piece: 5,000
Genre: Fiction (the genre will be changed every year)
Language: English (unpublished works written in other languages but translated into English will also be considered), Italian and Sardinian.
Finalists 2017 
(in alphabetical order)
Olusola Akinwale
Nigeria
"What You Should Know"
Simon Parker
UK
"We Only Notice When It's Gone"
Susan Hurley
Australia
"Going It Alone"
Franca Carboni
Sardinia
"Galte"
Giuditta Sireus
Sardinia
"Speranza"
Maria Laura Moraci
Lazio
"Mani"
Franceschina Loddo
Sardinia
"S'imprumissa"
Grazia Deledda
Grazia Deledda was born in Nuoro in 1871 and died in Rome in 1936. Almost an autodidact, she devoted her life to describing Sardinia and the Sardinian populace between the nineteenth and the twentieth centuries, portraying their harsh lives and combining the imaginary and the autobiographical.
The Nobel Prize in Literature was awarded to her "for her idealistically inspired writings which with plastic clarity picture the life on her native island and with depth and sympathy deal with human problems in general."
Her works include famous books such as Elias Portolu, Cenere (which was the inspiration for a silent movie with the iconic Italian actress Eleonora Duse), L'Edera, La Madre (The Mother, of which D. H. Lawrence wrote a famous introduction) and the already mentioned Canne al Vento. Cosima, a semi-autobiographic account, was published posthumously. Her masterpieces have been translated into dozens of languages, Chinese included.
The President of the Jury
Neria De Giovanni divides her time between Alghero, Sardinia and Rome. She is president of the International Association of Literary Critics, the first woman and first Italian to hold that position in the Paris-based UNESCO-affiliated organization. A lecturer in the Faculty of Arts at the University of Sassari, she has published forty books, twelve of which are about Grazia Deledda, and she is responsible as well for the online journal Portale Letterario and Nemapress Editions. As a popular lecturer on Grazia Deledda, De Giovanni participates regularly at conferences and cultural centers in Italy and abroad and has created radio programming for RADIORAI and television shows for RAI, including "Grazia Deledda in Rome." She is the recipient of numerous Italian and international awards.
Dr. Joseph Alvaro is presently a member of faculty at the Language Center in the School of Social Sciences and Humanities at the Doha Institute for Graduate Studies (Middle East). He is a published author whose research has appeared in academic journals such as World Englishes and Discourse & Society, as well as the Encyclopedia of Applied Linguistics (2015). His work is mainly in the field of discourse studies, which, through the critical analysis of text, explores the relationships between language, ideology, and power. His research has specifically focused on unequal power relations and the abuse of the human rights of political dissenters in China and Hong Kong, where he worked for nearly 20 years as Visiting Fellow in Departments of English at The City University of Hong Kong, and South China Normal University.
Pierfranco Bruni is Archeologist Director Coordinator and anthropologist of the Ministry of Cultural Heritage. Part of the UNESCO Commission for the spread of Italian culture abroad, he is president of the Centro Studi "Grisi". He's in charge for many other institutional mandates related to the promotion of culture and literature in foreign countries.
He has written essays on the problems related to the poetic culture of Ancient Greece. He wrote, among other things, a book of Fabrizio De André (Italian songwriter), and the Mediterranean ( "The Song of the Mediterranean dreamer", now in its third edition), which stands in a path on the literary master of Italian singers, namely the relationship between poetic language and music. A theme that constitutes a research model on which Bruni has worked for many years.
Justin Hill is an international author, whose award-winning work spans eras as distant from one another as modern China, in The Drink and Dream Teahouse, eleventh century Europe, in Viking Fire, and Eritrea, East Africa, in Ciao Asmara. 
His work has won numerous awards, including the Geoffrey Faber Memorial Prize, the Somerset Maugham Award, and a Betty Trask Award. It has also been selected by the Sunday Times, The Times, The Independent, Telegraph on Sunday and Washington Post as their Books of the Year.
In 2014 he was selected to write the sequel to the Oscar winning film, Crouching Tiger Hidden Dragon. His Conquest Series (Shieldwall and Viking Fire) re-examines the narratives surrounding the Norman Conquest of England in 1066. The Independent on Sunday selected him as one of the Top Twenty Young British Authors.
Translated into seventeen languages, Hill's work also has the rare distinction of being banned in Mainland China.
Jonathan Webley was born in Wales, and misspent his youth reading anything and everything. He studied physics at Imperial College London, later working in IT in the city. Whilst studying mathematics part time with the Open University, he discovered a passion for the wild and remote places and relocated to Scotland, becoming an avid mountaineer.
Having retained a love of the written word, later in life, he changed career, studying proofreading and copy-editing. Currently, Jonathan works as a freelance copy-editor, working on a range of texts from science papers and novels through to business presentations and reviews. Jonathan volunteers for the Britannia Panopticon, the world's oldest surviving music hall.
He has two grown-up children from his first marriage, both of whom are studying at the University of Strathclyde.
Galtellì (Garteddi in Sardinian) is a beautiful village in the Province of Nuoro, Sardinia, located about 80 km from the airport of Olbia.
Galtellì was a historic episcopal see, in the current diocese of Nuoro, in the territory of the ancient sentence of Gallura and, in particular, in the territory of the Barony. It has an important heritage of historical, cultural and environmental resources and is one of the better-preserved historic centres in Sardinia, with low whitewashed houses with patios and loggias. Galtellì has numerous churches, the ethnographic museum and the Literary Park dedicated to Grazia Deledda. The cathedral of Saint Peter houses a cycle of Romanesque frescoes. The proximity to the sea (Galtellì is only 9km from the Gulf of Orosei) makes the town a destination point for those staying on the coast, but visitors also attend the numerous events and cultural initiatives that take place year round. The innovative concept of "albergo diffuso" or widespread hotel, a structure of more than 100 rooms in the villages with centralised services (reception, workshop rooms, offices, auditorium, amphitheatre, etc.) is another appealing characteristic.
Galtellì is a municipality listed in four important national lists: Borghi Autentici d'Italia (Genuine Villages of Italy), Parchi Letterari d'Italia (Literary Parks of Italy), Bandiera Arancione (Orange Flag, a touristic and environmental quality mark by Touring Club of Italy) and Legambiente Turismo, which promotes the development of good strategies and practices for the sustainable tourism by setting up a new way of discovering and living in Italian places.
Other Things You Should Know:
Please do not send your story by mail and do not fax it.
Please submit your story online at
https://galtelliliteraryprize.submittable.com/submit
Formatting/presentation of the attachment: DOC or DOCX, 12 pt, Times New Roman, double-spaced. Name, contact information, and word count are all mandatory in the cover letter.
When a story is accepted for publication, we are buying first-publication rights. Once we've published your story, you are free to include it in your own collection (book publishers are always happy when subsets of a book they are considering have previously been published by reputable literary journals or contests collections).
Facebook: https://www.facebook.com/GaltelliLiteraryPrize
We look forward to reading your stories!
Acknowledgments: Galtellì thanks Ciriaco Offeddu and Beyond Thirty-Nine for the support given to the organization of this Literary Prize.
To send your Submission at the Literary Prize click on this button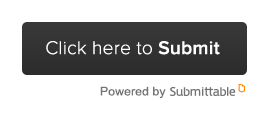 If you need more information about the contest please fill this contact form and we will reply you as soon as possible with the required information.
Fill the anti-spam box field with the combination of letters and numbers that you can find above.
If you prefer to send us an email you can write at
info @ galtelliliteraryprize.com
---
Winner
The Galtellì Literary Prize 2015
In 2015 edition of the Literary Prize the international jury decided to reward Eliana Ramage because feel that the author has embodied the essence of Deleddiano thought in her story The Welfare of Baby D – family, sense of belonging, cultural identity and the elusive nature of "home" – making these its themes, with great ability and art.
In the able exploration that Ramage has presented the identity of a young girl caught between her American and British native environments, we found the universal reflection of the Deledda work. Also, since the locations and the time of the story of "The Welfare of Baby D" are very different from those in the "Canne al Vento", we believe that these two works are reflected in each other in a very evocative manner.
Copyright © 2015 – 2017 Galtellì Literary Prize. All right reserved. Web site developed by Ploy Web Studio